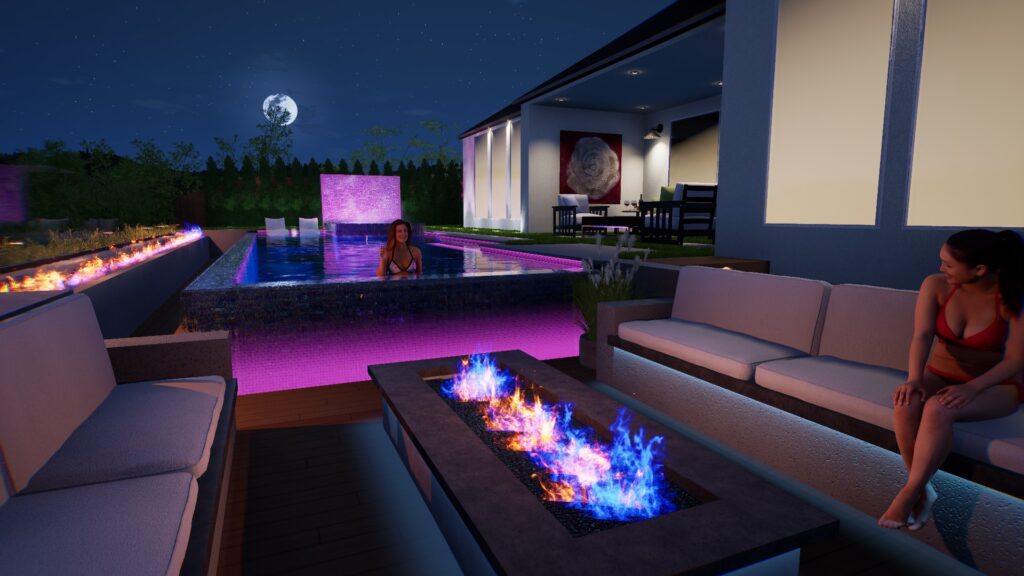 Swimming pools are a great addition to any home. They provide a place to relax, exercise, and have fun with friends and family. But finding the perfect pool design can be overwhelming. Swimming pools are a great addition to any backyard. You'll see how to add value to your property and providing a fun and refreshing space to relax and entertain. However, traditional swimming pools can be costly and time-consuming to install and maintain. That's where 3D swimming pool design comes in.
3D swimming pool design allows you to visualize and customize your dream pool before any construction begins. Using advanced software, our designers can create a detailed, realistic 3D model of your proposed pool. This give you the opportunity to make changes and adjustments until you are completely satisfied with the design.
One of the major benefits of 3D swimming pool design is the ability to see how the pool will look in your backyard.
This before any construction takes place. It allows you to get a feel for the size and layout of the pool, as well as how it will fit in with the surrounding landscape. It also gives you the opportunity to make changes and adjustments to the design. These renders ensure that the final product is exactly what you want.
In addition to the design process it also helps to streamline the construction process. With a clear and detailed plan in place, our team can get to work building your dream pool with confidence and efficiency.
If you're considering adding a swimming pool to your backyard, don't hesitate to contact our team of 3D swimming pool designers. We will work with you to create a personalized and stunning pool that meets all of your needs and desires. We can't wait to hear from you!
Check out our InstGRAM for inspiration!