3D LANDSCAPE DESIGNER SERVICES
3D LANDSCAPE DESIGNER SERVICES will bring your outdoor living space to life with the expert design and planning services. Our team has the experience and knowledge to turn your dream landscape into a reality.
From initial concept to final installation, we work closely with you to create a personalized design. One that reflects your style and enhances the natural beauty of your property. We use state-of-the-art 3D modeling software to bring your design to life and ensure that every detail is perfect. You can see some of our designs in our GALLERY.
You can check out more work and follow us on our InstaGram Page or YouTube Page!
POOL CONSTRUCTION PLAN SET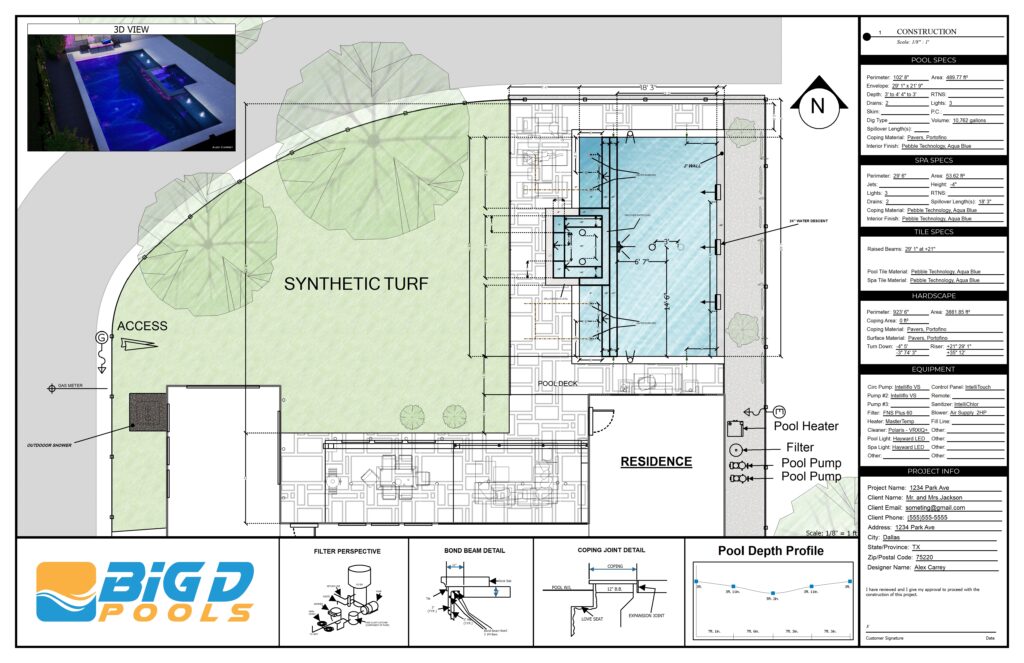 We specialize in creating unique and functional outdoor spaces that are perfect for entertaining, relaxing, and enjoying the natural beauty of your property. Whether you're looking for a new patio, outdoor kitchen, fire pit, or water feature, we have the expertise to make it happen.
Don't just dream about your perfect outdoor oasis, let us help you make it a reality. Contact us today for a free consultation and let's start designing your dream landscape.
Getting Started With 3D Landscaping Design
Many homeowners have great ideas for what they'd like to improve about their outside space but it may be challenging to make judgments based just on an image in your brain. You can use 3D Landscape Designer to help you understand how much work, work, time, and money it will take to make your mental image come to life. Call (623) 570-5740 or use the chat link in the lower right corner of the website to set up your free consultation. Together, let's start creating the landscape of your dreams.